First of all, I have to say I absolutely LOVE Rom-Coms, they are feel good movies that can snap you out of any rut or bad mood, even if they aren't all that realistic. Last week, Netflix released their adaptation to Jenny Han's YA novel
(which I will admit I haven't read, but I purchased it for the Library I was working in when it was released) and I am not the only one who has feelings for this movie!
Yes, I will acknowledge that I am pushing 30 and am in a very happy relationship, but that is not what Rom-Coms are for! Even if the main characters are set in high school (Sixteen Candles is one of my all-time favourites!), this movie still makes me feel all mushy inside and I feel as if that was the goal!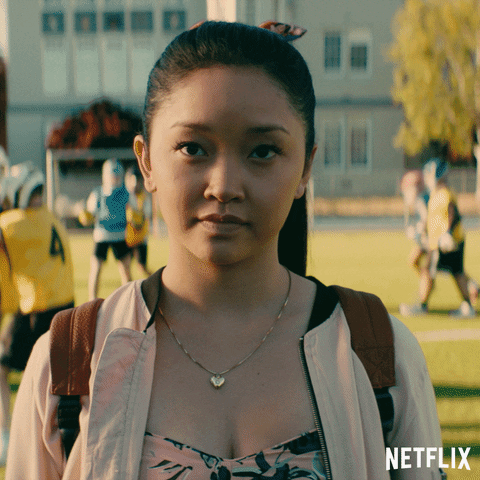 If you've been living under a rock, I'll give you a quick synopsis – Laura Jean Covey is a shy Junior who writes secret letters to the boys she's had crushes on, and hides them away with no intention of anyone ever reading them. Somehow (I won't spoil how) the letters get out, and five letters have been sent to boys Laura Jean has loved.
 (Source GIPHY)
Unfortunately for Laura Jean, one of the letters is to her long time friend Josh, who happens to be the very recent ex boyfriend of her older sister Margot.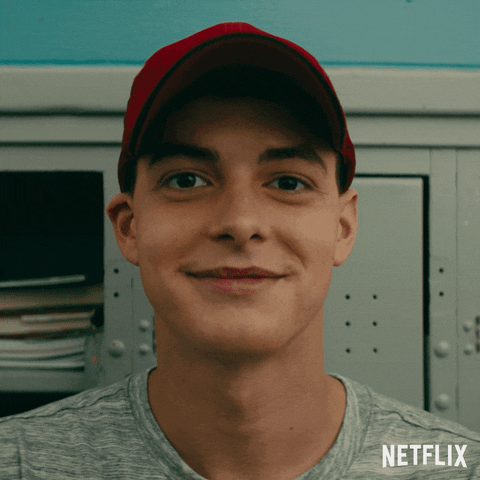 (Source GIPHY)
In order to avoid anything with Josh, Laura Jean starts a fake relationship with one of the other boys that received a letter, Peter Kavinsky (I'll just leave this here)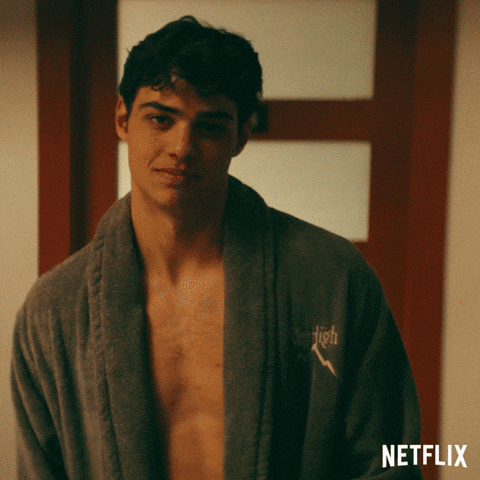 (Source GIPHY)
Needless to say, their fake relationship gets a little more complicated than they had agreed on, but only to the enjoyment of the audience! Before I get too spoiler-ish, I'm going to give you the top 6 reasons why this movie is great!
It makes you feel good
Laura Jean has the cutest outfits
John Corbett as Laura Jean's dad
Kitty
This scene between Peter and Kitty
So go watch it! If you have, what did you think about it?
Until next time,
*Disclaimer: this post contains affiliate links, and I may earn a small commission if you purchase any products through links in this post. However, I only promote products that I truly love and stand behind. Read my full disclaimer HERE*